Visão geral da neve no mundo
Criámos esta página para o ajudar a encontrar as melhores condições de neve. Ela combina fontes de dados passados, presentes e futuros de Snow-Forecast.com e faz atualizações regularmente. A página Resumo de Neveé atualizada às segundas e quintas-feiras para todas as principais estações de esqui. As atualizações de neve das testemunhas oculares em direto são mostradas em tempo real quando enviadas via twitter através da nossa rede global de repórteres. A Escolhas de estâncias lista as estâncias de esqui de todo o mundo onde se prevê neve fresca, em que é reportado pó e as últimas profundidades de neve.
SNOW NEWS UPDATED 9 JUNE 2021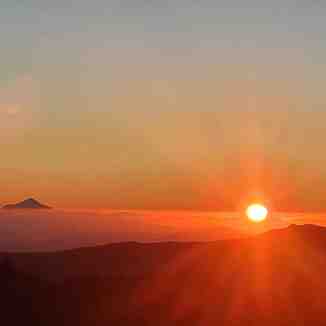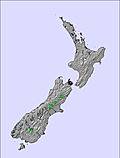 INTRODUCTION The southern hemisphere's 2021 ski season has got underway with New Zealand's Hanmer Springs first to open last Thursday followed by Australia's biggest resort, Perisher, opening a week early the next day. Last weekend also saw a further small snow play area opening in New Zealand too on Mt Ruapehu. The next few weeks should see most ski areas opening in Australia, New Zealand, South America and southern Africa. Conditions are looking good in most areas with heavy snowfall in New Zealand a week ago being followed by what looks like a big dump in Australia now. There's also been a few good pre-season falls in the Andes. Most areas are also looking more promising for opening in the pandemic this June than they were 12 months ago, although it's still early days and there's a bit of a blip at present on that score in Australia's state of Victoria.
SOUTHERN HEMISPHERE INTRO The 2021 ski season is finally underway with the candidate for first-to-open changing several times, as it often does, in the days running up top it actually starting. New Zealand's Whakapapa looked set to be first to open a small snow area, Happy Valley, on Saturday (5th) but then Australia's Perisher announced they'd open as week earlier than planned, on Friday (4th), only to be pipped 24 hours beforehand by another NZ resort, the Hanmer Springs Club Field opening on Thursday (3rd). The result is three areas in two countries are open already and most of the rest of Australia's ski areas, plus several more from New Zealand along with southern Africa's Afriski centre, in Lesotho, are due to join them at the end of this week. For South American ski areas it's looking like another week before they start opening. But it's all looking much more promising than a year ago with most planning to open and mostly when they usually would. This is compared to 2020 when few opened on schedule and many didn't open at all. Of special note, the forecast is looking increasingly positive for a really big dump in Australia ahead of the main season start at the weekend. Along with pandemic issues improving, hopefully, the weather is largely playing ball. It was first cold and more recently snowy in Australia; New Zealand had a huge dump last week and it's looking fairly good for pre-season snow cover in the Andes too.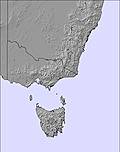 AUSTRALIA REPORT As mentioned above, Australia's ski season has got underway with Perisher (10/10cm / 4/4") the first in the country to open for the 2021 season, a week earlier than originally announced. It was able to open about 800 metres (half a mile) of slopes and a terrain park, using machine-made snow. The good news though was it started snowing on opening day and the snow has been falling on and off since. There were blue skies to start the weekend but conditions have got increasingly snowy since. Most of the country's other ski areas are opening as scheduled this coming weekend, which includes a bank holiday on Monday to celebrate the Queen's birthday. It is the official season start weekend for Australia, whether there's any snow lying or not. Further good news, the province of Victoria, which had been in a short lockdown to try to halt an unwanted arrival of the 'Delta variant' (formerly known as the Indian variant) of the virus, ended its lockdown as planned last Thursday. This happened for all but the state capital Melbourne where it has been extended a week, raising hopes ski areas there will open as planned this weekend.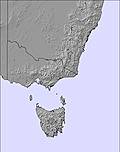 AUSTRALIA FORECAST The good news is that the current snowy weather is forecast to continue for much of the coming fortnight. This includes the main season start weekend coming up, so it should hopefully be a white start for almost all of the country's ski areas this coming weekend. The next few days look particularly snowy with 40 to 60cm (16-30") of snow likely, but potentially up to 1m (40") possible for upper slope current storm totals by the latter half of this week.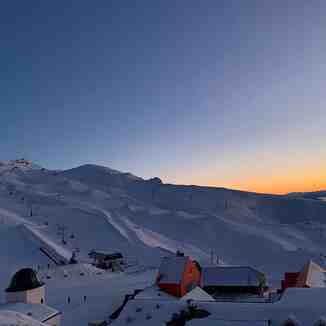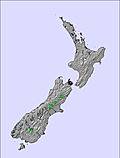 NEW ZEALAND REPORT The season is now underway in New Zealand with first, the small club field of Hanmer Springs (30/60cm / 12/24") opening unexpectedly last Thursday, 3rd June, the first in the southern hemisphere to do so. They had a groomed beginner run and plenty of freeride terrain open through the weekend but are closed again now. As forecast, the Happy Valley ski area at Whakapapa, Mt Ruapehu on the country's North Island, opened for the 2021 season on Saturday. Happy Valley is a beginner/snow play area with an all-weather snowmaking machine which opens nearly a month before the main ski area. The first of the country's commercial ski area opening day is imminent though with Mt Hutt currently expected to be first, on Friday, followed by Cardrona the next day. Mt Hutt says it will have all lifts spinning after a huge snowfall the weekend before last deposited about a metre of snow at lower levels but brought drifts of up to five metres (nearly 17 feet). This is claimed to mean that we're heading for one of the best starts to the season in years at ski areas across the country. The news wasn't all good though as the snow was wet at lower elevations and ended with icy conditions leading Mt Hutt management to report they needed to chip away ice lying up to 50cm thick on lifts and other machinery. Although, they say that won't delay opening plans for the 11th.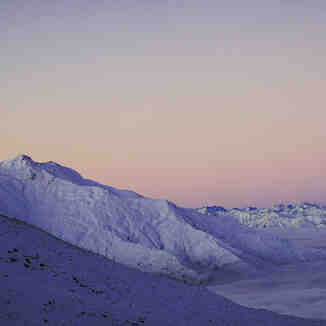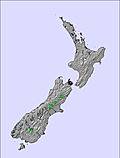 NEW ZEALAND FORECAST Fairly dry conditions forecast in the run-up to opening day for New Zealand's first larger commercial ski areas. Some precipitation, hopefully snow, forecast midweek and low overnight temperatures below freezing. Daytime highs of five or six degrees above freezing though.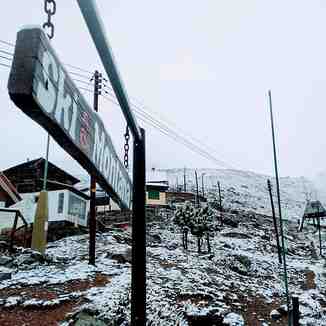 ARGENTINA REPORT There's an ever-improving picture as the start of the season nears for most of Argentina's ski areas. La Hoya reported a major snowstorm hit at the end of last week, giving good cover across the slopes.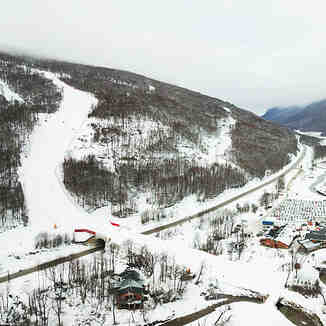 ARGENTINA FORECAST It's looking good for plenty of snowfall over the coming week with no sunshine in the forecast, low temperatures and plenty of precipitation expected.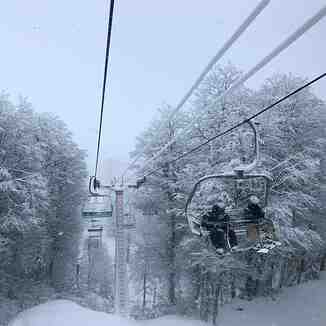 CHILE REPORT It continues to look promising for a June season start for most ski areas in Chile. The country continues to lead the continent and indeed much of the world in the speed of its vaccine roll out so the pandemic closures of last winter don't look like they'll be an issue this, hopefully. Although, local lockdowns could close slopes if there are spikes in some regions. Currently though, ski areas seem to be moving towards opening, the first hopefully the weekend after next. Most report good pre-season snow cover with more snow falling in the last seven days.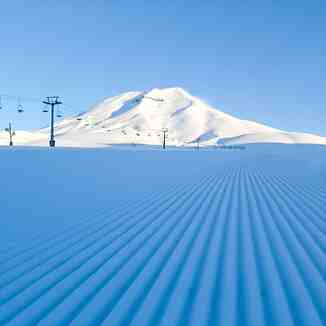 CHILE FORECAST It looks like most of ski areas in Chile will have a largely sunny week but it will be cold, rarely getting above freezing day or night in the mountains, which means prime snowmaking conditions.
SOUTHERN AFRICA REPORT Lesotho's Afriski is expecting to open for its 2021 ski season on Thursday, 10th June, and there was fresh snowfall to raise spirits over the past week. Snowmaking guns were also fired up overnight to build a base for opening day. The jury remains out on whether South Africa's only ski area of Tiffindell is likely to open or not, it appears it could if it thought it might be viable to do so but, so far, all is quiet in terms of public announcements from the centre itself.
SOUTHERN AFRICA FORECAST The week ahead looks predominantly sunny once more. Although, a band of snow should pass through on Wednesday/Thursday. Sub-zero temps overnight should allow continued snowmaking but daytime highs of 5-10 degrees above freezing may set things back a little.

EUROPE INTRO As mentioned in our World Overview the number of glacier ski areas open in the Alps is down this week with five of the 10 ski areas, which were open in Austria and Switzerland, closing at the weekend. Against that, the numbers open in France and Italy are set to double (if only from 1 to 2!) this coming weekend. Actually, France will now have three areas open from Friday to Sunday with Avoriaz unexpectedly announcing its plan to open. So throw in a few ski areas still open up in Scandinavia and one in Eastern Europe and there's still just over a dozen areas open as we move further into June. As to the weather, we're mostly talking dry, sunny days with the best conditions in the morning. Temperatures on Alpine glaciers have remained close to freezing but it has got warmer on the lower altitude of more northerly latitude Norwegian glaciers, several hitting +10C at times. Strong winds have been an issue at times there too. There has been some limited fresh snow in Alpine glaciers as fronts move across the predominantly sunny skies. Finally, we may now be well into June/summer and most non-glacier ski areas have now closed in Europe. But Kanin, on the Slovenian/Italian border, is opening weekends in June so long as the snow lasts. And it's still reported to be 3m (10 feet) deep. The lifts are expected to start turning again from Friday to Sunday inclusive.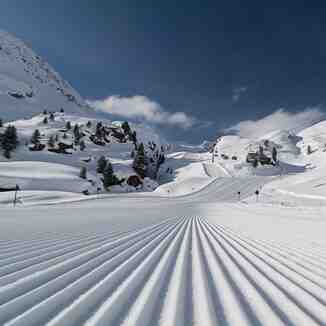 ALPS REPORT There have been more great mornings on Alpine glaciers over the past week. The total number open is down slightly with more centres closing for the season than opening for summer skiing last weekend, but that trend is going to reverse through the remainder of June with more centres set to open than close Austria still, just about, has the most ski areas open of any one country in the world. Even though that tally has dropped from eight to four since the weekend. The Stubai, Pitztal and Kaunertal glaciers all called it a day on their seasons at the end of Sunday, as did the Wildkogel non-glacier ski area which had, surprisingly, re-opened for the past few weekends since Austria ended the closure of its hospitality industry in mid-May. But four glaciers remain open (pandemic-permitting), including the year-round slopes of Hintertux (0/465cm / 0/186") with 30km (19 miles) of runs open, one of the largest areas open in the world at present. You can also ski or board the Kitzsteinhorn (0/360cm / 0/140"), above Kaprun, which currently has 9km (6 miles) of slopes open and plans to stay open into July, or the recently re-opened Molltal (0/470cm / 0/188") posting the deepest base in the Alps if you can get to them from where you are. The Molltal glacier has recently been warning that current conditions make ski touring in the area, away from the groomed runs, dangerous due to a high avalanche risk. The eternal snows on the Dachstein Glacier (0/410cm / 0/164") are also usually accessible although the centre has been temporarily closed in recent days. In France, Les 2 Alpes (0/290cm / 0/116") opened for summer skiing (as it did last year after the pandemic's first wave) last weekend. It has actually moved its planned opening date, which was due to be this coming weekend, forward seven days and gone for daily operations rather than waiting until mid-June. It also has a schedule for lift use divided between teams visiting for training and recreational skiers and boarders to ensure plenty of space for all. There are about 17km (11 miles) of slopes open. A second French area, Val d'Isere, will re-open for four weeks of summer skiing this coming weekend with a daily limit of 600 tickets on sale. Tignes is due to open the weekend after this. The real surprise though is that Avoriaz announced it will open five slopes and a terrain park from Friday to Sunday this coming weekend as it says it has a lot of snow lying from the winter. It opens for summer operations Friday and will offer a joint ticket including mountain biking or ski or board only. In Italy, Cervinia (0/180cm / 0/72") continues to offer limited terrain on Plateau Rosa ahead of the re-opening of the Swiss border currently expected at the weekend, which should allow it to offer slopes combined with those of Zermatt to create one of Europe's biggest summer ski areas. A second Italian summer ski centre at Passo Stelvio, Italy's only summer-only destination, should also resume operations this coming weekend, a fortnight later than planned due to lift maintenance requirements. It (and Cervinia) were the only two ski areas open in Italy at the start of the country's second lockdown at the end of October last year; however, it was in the final days of its 2020 five-month summer season at the time. It has transpired that Madesimo, which had hoped to re-open and operate some high slopes over the past two weekends, had to cancel those plans at the last minute due to technical issues with the chairlift that served the altitude slopes. It says it has now given up offering snowsports until next winter. The choices for people wanting to ski in Switzerland have halved from two to one with only Zermatt (0/180cm / 0/72") still open following Crans Montana's closure for glacier skiing on Sunday, having extended their season from its usual late April end. It will now be just Zermatt for the next month or so, probably, until Saas Fee re-opens in the latter half of July. Zermatt is now the only ski area in the world to have operated for over a year since pandemic restrictions eased following the country's first and only lockdown. As to the weather in the Alps, well there has been more fresh snow at the weekend on glaciers against predominantly sunny conditions. Getting ever warmer in the valleys but thankfully staying closer to freezing up on glacier slopes.
ALPS FORECAST Another week of mixed weather with plenty of sunshine, but also the chance of showers almost daily which may fall as snow on glaciers where temperatures will be a few degrees below freezing overnight, climbing to plus temps in the daytime and reaching +20C down in the valleys below. 5-10cm (2-4 inch) accumulations are most likely. So typical early summer in the mountains.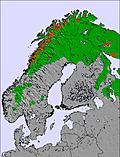 SCANDINAVIA REPORT The summer ski season continues at all three Norwegian glacier ski centres. There have been some issues with strong winds, as last week, with the Fonna glacier (500/600cm / 200/240") closed last Thursday due to wind gusts. Otherwise, there has been plenty of sunshine and daytime highs around 10 degrees above freezing so the snowpacks are diminishing, but for most deep enough to last through their projected opening periods. Fonna currently has the world's deepest reported snowpack at an open area and the most terrain open in Norway (5km/3 miles), a little more than the other two open areas there, Galdhoppigen (120/180cm / 48/72") and Stryn (150/250cm / 60/100").
SCANDINAVIA FORECAST There's predominantly sunshine forecast for the week ahead with temperatures forecast at 5-15 degrees above freezing. Daylight hours are getting very long at these northerly latitudes too as we approach midsummer.

USA / Canada

NORTH AMERICA INTRO There's been a rapid drop off in the number of ski areas open in North America in recent weeks and as we start summer we're really just down to two, the Palmer Snowfield at Timberline (24/121" / 60/302cm) on Mt Hood in Oregon and the Beartooth Basin summer ski area on the Montana/Wyoming state line. Palmer was closed Saturday by strong winds and rain but re-opened on Sunday. That said, Copper Mountain in Colorado has begun offering a summer terrain park to campers at its Woodward freestyle terrain facility and has had the world's most successful (still competing) snowsports athlete, Mikaela Shiffrin, visiting for race training on a slalom course still open to pros there. But Colorado's lone remaining centre still open to the general skiing public, Arapahoe Basin, ended its 7+ month season on Sunday. The only other centre that should be mentioned is Crystal Mountain in Washington state, which re-opened rather unexpectedly last weekend (the first in June) after seeming to end its season the final weekend of May before. It has now added five "bonus weekends" since its original closure date at the start of May so there's always a chance of a late decision for it to open again next weekend. It has said it might keep going so long as the snow lasts. As to snow conditions, well the sun has been out and hitting the snow hard with warm temperatures, as you'd expect at the start of summer. But skiers at Beartooth Basin have been reporting some great skiing and boarding in the morning under the blue skies.

NORTH AMERICA FORECAST A mixed picture with sunshine, cloudy spells and occasional rain/snow showers. It should be cool to cold on snowfields, however, with overnight temperatures below freezing and not getting more than a few degrees above that in the daytime either. There's actually quite heavy snowfall forecast for the northern Rockies over the next few days following the recent warn spell.
ASIA INTRO Japan's Gassan (80/350cm / 32/140") remains the one known still-open area in Asia. It has had a largely dry and sunny week with the best conditions in the morning. About 7km (4 miles) of runs are open there.
ASIA FORECAST Another week of typically warm temperatures (10-20 degrees above freezing) leading to the further thawing of the big winter snowbases, It is now about a third of what it was when it opened for 2021 nearly two months ago and continues to diminish. Some rain showers midweek and probably also at the weekend but otherwise wall-to-wall sunshine forecast.