World Snow Overview
We've created this page to help you find the best snow conditions. It combines past, present and future data sources from around Snow-Forecast.com and updates regularly. The Snow Roundup page is updated on Mondays and Thursdays for all major ski resorts. Live Eyeball snow updates are shown in real time when submitted via twitter by our global network of reporters. Resort Picks lists ski resorts from around the world where new snow is forecast, powder is reported and latest snow depths.
SNOW NEWS UPDATED 15 OCTOBER 2019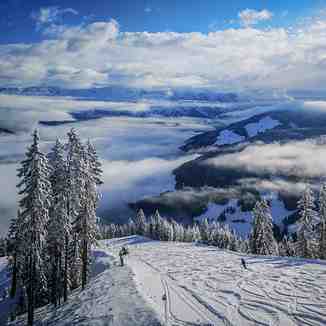 INTRODUCTION The big snow news of the week was the start of North America's 2019-20 season at the weekend. Heavy snowfall on Wednesday-Friday we forecast last week duly rolled into the West of the continent and with high altitude areas already having built bases with snowmaking over the past fortnight the race was on to actually be the first to open their slopes. It was a race won by Arapahoe Basin which opened at 3.30pm on Friday afternoon after Keystone aid it would be open first thing Saturday.
AUSTRIA Austria now has eight ski areas open, half the total in Europe, after the Kitzsteinhorn (0/35cm) opened at the weekend with glorious conditions and freshly groomed snow under a blue sky. But with more and more areas open in Austria, competition is hotting up to offer the most terrain for the longest ski day. Pitztal (10/30cm) announced at the weekend it had all runs open whilst other areas announced a more gradual addition of runs (red 20 and blue 6 at the Stubai for example), taking its terrain open to 13km, and the ski day extended to 3.45 or 4pm from summer opening hours. However the Stubai, whilst stressing that snow conditions are good, have also had to postpone the planned opening of their terrain park this weekend saying that they need more snow. Currently, however, Hintertux (0/25km) still reports the most terrain open with 25km of runs, though Solden (7/81cm) is only just behind with 24km open now. Pitztal has 22km skiable. The recently re-opened Molltal (0/40cm) has a more modest 3km of runs skiable. Kaunertal (30/35cm) a little more with 5km Kitzbuhel is the latest Austrian ski area to aim to open, this coming Saturday, and it will be the first 'non-glacier' area in the Alps to do so. It uses snow-farming (saving snow stockpiled from the previous season through late spring/summer and early autumn then spreading it back out on the slopes as temperatures drop) in order to open a handful of high runs. But weather permitting this is usually a big event attracting thousands of early ski fans keen to make first tracks even if it is on old snow.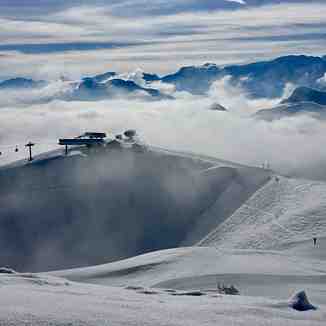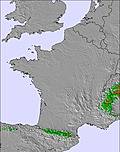 FRANCE The season start delay in France continues into its third week with Tignes, which had aimed to open in late September, but the end of the wait is nigh with the resort announcing it plans to open limited terrain on its Grande Motte glacier this weekend, kick starting France's 19-20 ski season. Resort managers say that although they've had some snow conditions remain marginal and that they'll be keeping a close eye on the terrain to ensure safety. Only a limited area will be open and only good skiers permitted access. It's a repeat of a similar scenario in October last year. A second area, Les 2 Alpes hopes to open for nine days from October 28th.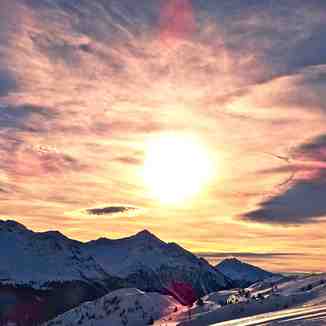 SWITZERLAND There are three ski areas open in Switzerland after three months with only two as the Titlis glacier above Engelberg (0/40cm) has re-opened for its long season through to next May. It joins Saas Fee (0/180cm) and Zermatt (0/200cm), both of which report around 18km of runs currently open. For Engelberg's Titlis ski area it's a little over six kilometres skiable so far. More Swiss areas are expected to open over the next few weekends with the Diavolezza glacier in the Engadin Valley near St Moritz scheduled to open this weekend and three more areas - Arosa-Lenbzerheide, Andermatt and Laax the weekend after at the end of October.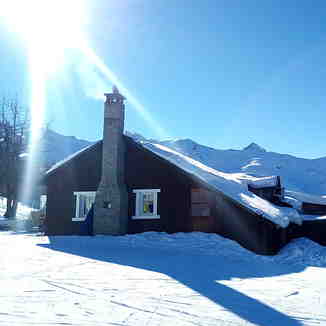 ITALY Two small ski areas remain open in Italy, Passo Stelvio (50/150cm), which is in the final few weeks of its spring to summer ski season and Val Senales (15/30cm) which is into the second month of its eight-month season through to next spring. But still has fairly limited terrain open - around 3km of runs mostly being used by teams for race training at present. A third Italian ski area, Cervinia, is scheduled to re-open at the end of next week.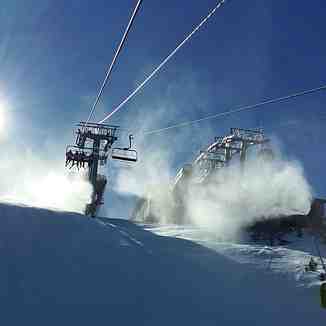 ANDORRA There are currently no ski areas open in the Iberian peninsular and resorts in the region don't normally open until the very end of November at the earliest. That said a late October snowfall last year did lead to at least one area opening early at the very end of October, so we never know.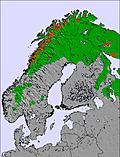 NORWAY/SWEDEN Levi in Finland is the latest Scandinavian area to open, thanks to snow-farming. The country's largest resort opened a run on its main slopes using snow saved from last season. Conditions were nice and frosty on the day, last Friday, to give a nice wintery feel. It joins fellow Lapland ski area Ruka which opened a week before and the Galdhopiggen glacier on Scandinavia's highest slopes in Norway which is in the final month of its unusual spring-summer-autumn only ski season.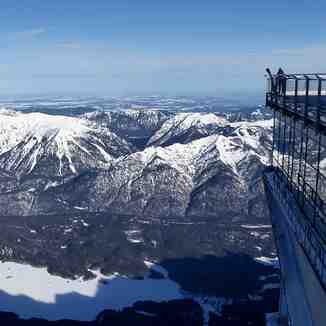 GERMANY There's nowhere currently open in Germany where most of the country's ski areas traditionally open for the season in December. The Zugspitze Glacier, which operates the country's highest lifts and usually has its longest season, expects to start its 2019-20 season in mid-November.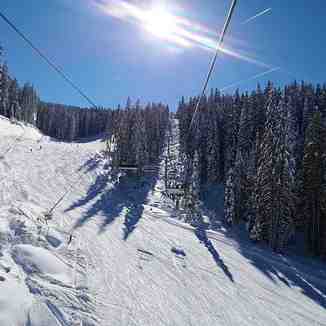 BULGARIA Eastern Europe has already seen some snowfall on higher slopes in the Tatra Mountains but the region's ski areas do not usually open before November at the earliest, with most not doing so until well into December.

SCOTLAND There are no ski areas currently open in Scotland and there has not yet been any snow seen on the country's mountain tops. It is not impossible that one of the country's ski centres could open in October if there was an unseasonal early snow dump, The Lecht has opened for Halloween before in similar circumstances, but there's nothing like that on the horizon so far.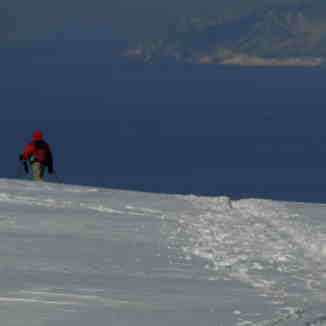 JAPAN There are no ski areas currently open in Asia. Resorts in Japan tend to start operations in the latter half of November or later.

USA The US ski season got underway on Friday afternoon when Arapahoe Basin ski area in Colorado decided to open at short notice - only announcing it intended to do sop a few hours before it did, at 3.30 pm. Coincidentally A Basin's opening decision came just after another high-altitude Colorado ski area, Keystone, announced it would be opening the next day, Saturday. Both resorts had been snowmaking since around the start of the month to build bases and both benefitted from the big snowstorm that blew into the Colorado Rockies as forecast on Wednesday/Thursday last week. But there were blue skies over the weekend for opening. A third Colorado area that also looked set to open, Loveland, decided not to but seems like it will do at any time. Snowmaking is also underway at some resorts in the east including Killington in Vermont and Sunday River in Maine, so again these may be opening in the next week or so if conditions remain good. Back out west Mt Rose in California says it plans to open this coming weekend.

CANADA There has been more significant snowfall in Western Canada over the past week, for several areas in Alberta and BC the second big falls of the autumn so far. Several resorts including Panorama are continuing their snowmaking efforts. However, none are actually scheduled to open for the season until early November - although that's now only about three weeks away. In fact, Mont Saint Sauveur on the East Coast may be the first to open in the country as it has been in previous years, using snowmaking to open a run or two in the latter half of October, if weather conditions cooperate and it's cold enough.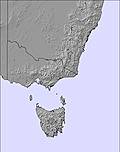 SOUTHERN HEMISPHEREWith all of the ski areas now closed in Australia and South America, it is believed that a few ski areas are open in New Zealand, keeping the southern hemisphere's 2019 ski season alive. Cardrona (40/120cm) is open for another week and on Mt Ruapehu, the two areas of Turoa and Whakapapa are also both still open with Whakapapa staying open daily until at least the 29th of this month. However in an announcement last week the resort's managers said that in addition they planned to open one key lift at whakapapa at weekends through November due to the good snow conditions and as a kind of compensation to season pass holders (who'll ski free on those days) after the problematic 2019 season in New Zealand which saw many areas open late or have limited terrain open initially due to warm, dry weather and then suffer closures due to stormy conditions and other issues over the last few months on top. Among the areas that closed at the weekend were perisher, the last area open in Australia and Catedral, the last open in the Andes and South America as well as several New Zealand ski areas that stayed open to Sunday 13th, including The Remarkables and Mt Hutt which saw fresh snowfall on their final day.

EUROPEAN WEATHER OUTLOOK It's a snowy week ahead in the Alps with some high slopes potentially in line for several feet (60cm) of snowfall over the next seven days. The heaviest snowfall has already begun and will continue through Wednesday and another wave is expected in the latter half of the weekend ahead, with more sporadic snowfalls in between. It looks like powder conditions for already open glaciers and base building for the thousands of areas aiming to open in November and December. The snowfall looks like it will be slightly heavier in the Eastern Alps but there's plenty forecast for the French Alps too. There's a chance that some areas in the Pyrenees could open in early November, although it's more likely that it will be towards the end for most. There have been cold fronts in the area bringing a few more centimetres of snow to higher slopes and more is forecast at the weekend, though nothing major yet. Some ski resorts in the French Pyrenees reported their first snow of the Autumn on Tuesday morning.

NORTH AMERICAN WEATHER OUTLOOK It's looking like a fairly quiet week in Canada except on the Western side of the country and the western half of BC where some significant snow may fall over the coming days with coastal resorts hit hardest. Depending on how exactly the weather patterns play out there could be several feet of snow here (60cm+) up high. Inland it will be more like 10-15cm. There's little snow in the forecast in the USA, but what snow does fall will most likely be up high in North-western states again including Oregon, Washington, Utah and Wyoming. Here there could be another 10-30cm accumulation, in total, with the heaviest falls on Wednesday then at the weekend. Temperatures will be hovering a few degrees above/below zero on the peaks here. It's looking more problematic in eastern North America where ski areas in Quebec, Maine and Vermont among others are snowmaking and hoping to open in the near future. Apart from a temperature dip on Monday night tempos look like they'll be above freezing even in the night on higher slopes here.
SOUTHERN HEMISPHERE WEATHER OUTLOOK It is looking like a fairly cool week ahead on Mt Ruapehu with temperatures ranging between a few degrees above and few degrees below Celcius on the mountain, more consistently above freezing at the base. Another week of mixed weather with sunny days interspersed with days of snow/sleet/rain.